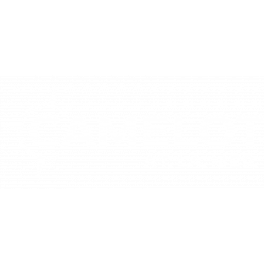 Your Review
Submit a Review

Resident Reviews
|Recommended: YesGreat place to live — Great community, beautiful neighbors and apartments that really feel like home
|Recommended: YesGreat location... central to shore, shopping, and work — Great location with allot of amenities. The gym, pool, playgrounds, off street parking for visitors, location, and staff make this an ideal area to consider living in. The living accommodations are also above average with modern touches and beautiful workmanship. My townhome had an amazing view of the nearby parks we did some birdwatching from our living room
|Recommended: YesI think it is a beautiful community. I love my home. — That it is a safe environment, pretty, well kept grounds, office staff is awesome Melissa, Danielle, Nicole No problems with maintainence they respond quickly and complete the requests effectively. I have also met some wonderful people who I enjoy. Overall, a great place to live. One problem that is concerning is the lack of parking- that's terrible very few guest spots. No street parking.
|Recommended: YesA step-up from other communities and that's why we're still here after 10 years. — The property is very nice, and the staff is helpful and responsive to any issues that we have. The layout of our townhouse is also very nice and the garage and downstairs area is great for an in-home office. Cutting of grass, and planting of flowers and shrubbery through the community is attractive to the eye. Those in the community are overall very nice but we have had some issues with less than desirable neighbors during our 10 years here. Turnover is moderate to average contributing to the last comment. The downsides are the general noise from the adjoining road, Ernston Road. The windows are not the required type to eliminate or reduce the noise. Insulation is average or below with a chill through the walls certainly felt in colder winter days. New property building additions has resulted in construction vehicles whose primary thoroughfare is through the main street of the property, a big problem for several months last year and again for several days this Fall and Winter. Unsure when this will be ending but has certainly been less frequent and less of an issue than in the prior year. While I like dogs, I have never owned one. Previously a no dogs allowed property, this has changed in 2016. Thankfully there have been none or very few incidents where owners have not picked up after their dog however, the early morning dog barking has become an issue as well as at other times. With owners away at work and open windows, dogs can be heard barking for what seams like endless stretches of time. For those who work from home or those who do not work the typical 9 to 5, this too is an issue. All-in-all, the property has its pluses and minuses but the minuses while getting close have still not outweighed the reasons for us first moving here and for staying the time that we have....but that spread is getting thinner.
|Recommended: YesIt's Cool — It's a quiet, safe, clean and respectful environment. Being pet friendly is an added bonus.
|Recommended: YesAll I can say is WE LOVE IT — Pleasantville lol
|Recommended: YesGreat safe place to live, but parking is limited. — Been living here so far for 4 months and I've had a pretty positive experience. Neighbors are friendly, and it's truly a place with a home feel to it. Also, utilities are pretty low as the units are well insulated and also the unit comes with all brand-new Slate appliances which have the beautiful look of stainless, but none of the upkeep required. The one negative that I've encountered is the parking situation. If you plan on having guests or family over, they need to park a few blocks away on the local side road with not many available spots to park . This is because everything else is reserved parking and neighbors WILL have your car towed without warning I've seen the tow truck show up several times since I moved in and just tow cars away . I feel that it would make sense to have a few unnumbered guest spots available so that guests aren't having to parallel park, and then walking a block or two to your front door. Other than the lack of parking situation, the place is great. It's a relatively quiet and a safe place to live.
|Recommended: YesGreat place to live, just some small things to fix — Overall, everything is pretty good. The parking is a bit hectic at times, especially after work hours and weekends as well. The main negative is that the AC Heat does not reach the top levels. I've spoken to a few of the neighbors and it seems to be an issue with everyone so this is something to consider. Other than that, the staff is friendly, maintenance is responsive and it seems like they take care of everything pretty well.
|Recommended: YesLove — Well cared for. Quick response to issues
|Recommended: YesIt has been a good experience thus far. — Overall, its not too bad. We are close to everything imaginable Parkway, Turnpike, Food, Amusement and Shopping . There are a couple things I would personally change but its a pretty cool place to live.
|Recommended: YesI love living here — I absolutely LOVE living here, awesome place, nice people, responsive when there is a problem. Melissa Bonner is awesome
|Recommended: YesA beautiful place to call home — I love where I live. It's a real community. We enjoy our spacious townhouse. The neighbors are VERY nice. The amenities are awesome and my teenage daughter enjoys bringing her friends over. Maintenance is top notch. Things are maintained on a timely basis so that everything is up to code and whenever I have a problem, they respond ASAP. I'm home -
|Recommended: YesNice property and grounds well kept — Very nice place to live and girls in office are awesome and maintenance is great
|Recommended: YesOverall a decent neighborhood — Neighborhood is a descent place to be, parking is almost non-existent but and landscaping is barely taken care of. other than that the location for commuters is perfect and our particular unit is very comfortable and inviting.