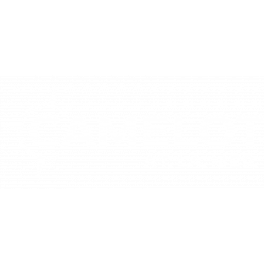 Your Review
Submit a Review

Resident Reviews
|Recommended: YesHappy Tenant — I have lived at Camelot for 2 years now. Only had problems finding parking a couple of times. Other than that the apartments are nice, the areas are kept clean. The staff is magnificent Attentive, helpful and polite. They fix things right away. My neighbors are nice and we can't hear a thing from side to side. I love this complex The only thing is that I wish it was more affordable. But I guess if you want to keep it nice, you have to pay for what you have.
|Recommended: YesThis is a good place to live. — If you need nice place to live with convenient commute to NYC then you can definitely go with this place.
|Recommended: YesI think its a great community — perfect for kids and pets
|Recommended: YesNice place to live — Camelot is a great place to live. I love the amenities and my townhouse is gorgeous. The only thing that is not great is the limited parking.
|Recommended: YesWell maintained and clean — Very nice community, but walls are too thin. Can hear neighbors way too much.
|Recommended: YesA unique and caring community — Camelot at La Mer is an outstanding community, and perhaps one of the only places in the state of NJ where I really feel comfortable. The Leasing Agents and Property Manager are wonderful and compassionate, and will almost go out of their way, just to help you out with whatever they are able to, and the Maintenance staff absolutely ROCKS, ESPECIALLY ANTHONY SANTANA, who is the nicest, most down to earth, and by far, one of the hardest working, most knowledgeable, out-of-the-box problem solvers, while maintaining an extremely efficient work ethic, that I personally have ever had the pleasure of experiencing. The only complaint I have is that parking, at times, is almost impossible,unless you have a unit with a garage, as there is no assigned parking spaces, and a majority of the residents especially the residents with garages have more than 2 to 3 cars each, and I have, on occasion, had to park 2 blocks away from my apartment due to this. All in all, I am very content here, just wish they could assign parking passes, or something of the like....
|Recommended: YesBeautiful and well maintained — I enjoy the service and the maintenance of the property.
|Recommended: YesThank you Kristin — My husband and I will be moving into our unit on 3-18 but I had to write this review before hand. Kristin has been so helpful and has made this process so smooth for us. Being pregnant and moving can be supper stressful , with the help of Kristin we were able to find a unit that fits our families needs, and we are so excited to move in. We look forword to being residence in this amazing complex. Thank you Kristin for your outstanding customer service Tracy Zach .S
|Recommended: YesGood location — Highly recommend
|Recommended: YesNice neighborhood — Safe quiet neighborhood.
|Recommended: YesTHE BEST STAFF EVER — THE GIRLS IN THE FRONT OFFICE ARE KNOWLEDGEABLE AND VERY HELPFUL, THEY ARE THE REAL REASON I STAY HERE 3 YRS STRONG
|Recommended: YesIt is always kept clean. — I like the customer service provided by the staff and maintenance personnel. The complex is near the parkway and provides easy access to many local attractions. More importantly, the surrounding neighborhood is clean and family safe.
|Recommended: YesWe love it here. Enough said — We have had the best experience here so far and we believe we found our HOME. Danielle and Melissa were most professional, helpful and instrumental in us living at Camelot. We are very thankful for our time here so far. The maintenance people are so polite and awesome. The grounds are kept so clean. Again could not be happier. LOVE
|Recommended: YesGreat place to live — Great community, beautiful neighbors and apartments that really feel like home