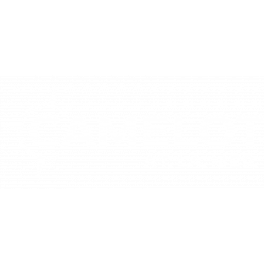 Your Review
Submit a Review

Resident Reviews
|Recommended: YesCould not be happier — I could not be happier with LaMer. We've only been here a short time but it is truly one of a kind Everyone is so helpful and willing to go out of their way just to make sure you're happy 10 10
|Recommended: YesAmazing Place To Live. — Very quiet Peaceful and Kid Friendly. Everyone is so polite and respectful.
|Recommended: YesGreat location — Well maintained place , safe , quiet , peaceful
|Recommended: YesGreat community. great location. — It's beautiful. Convenient. All major highways are within minutes. Friendly neighbors. Apartments are a great size.
|Recommended: YesAmazing place to live — I have been here about 2 years or so, absolutely love living here. The only negatives will be the parking and maybe the annual mandatory fees for the pool and gym, even if I use it or not. But I would totally recommend to a friend.
|Recommended: YesGreat — Clean, quiet, nice area.
|Recommended: YesI love it here — I absolutely love it here and so do my kids. I have had zero problems since moving in and I enjoy taking my kids to the park.
|Recommended: YesGreat Apartment Living — The staff is very attentive and friendly. The grounds are very well maintained.
|Recommended: YesGreat clean updated place to live. — I like living in Camelot it's a safe clean community. The only negative is there is no parking for guests and you can hear neighbors all Too well.
|Recommended: YesWe Moved in 7 months ago and i couldn't explain in enough words how amazing it is to live in such a great community. i dont just live here for the location, price, or features i chose camelot at la mer because of the staff from Bob who rented to use and Melissa and Tracy who are best Managers you could ask for. There is also Wes and Sabrina who will welcome you with a warm smile and even down to maintaince who is very quick to fix things thank you guys Thank you camelot at la mer for being the best 😀
|Recommended: YesNot too bad. — This unit is not bad at all considering we come from NYC and the apartments there are atrocious. My only real issue is that i can hear my neighbors movements and it sounds like they are within my home and there is a really bad draft within my secondary bedroom. It just doesn't get very warm in there.
|Recommended: YesThanks — Yes love it's great home Thank you 😊
|Recommended: YesVery Friendly — Excellent residential place
|Recommended: YesManagement is key to a quiet and safe community — Well managed clean environment with a kind, professional knowledgeable staff. Reason we moved here is because of the well vetted policy of making sure they have the best quality tenants here to provide a safe environment for all who live here.