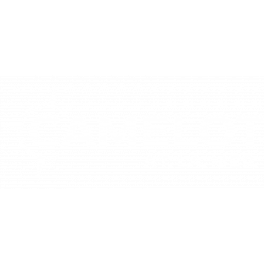 Your Review
Submit a Review

Resident Reviews
|Recommended: YesGreat location — Well maintained place , safe , quiet , peaceful
|Recommended: YesGreat community. great location. — It's beautiful. Convenient. All major highways are within minutes. Friendly neighbors. Apartments are a great size.
|Recommended: YesAmazing place to live — I have been here about 2 years or so, absolutely love living here. The only negatives will be the parking and maybe the annual mandatory fees for the pool and gym, even if I use it or not. But I would totally recommend to a friend.
|Recommended: YesGreat — Clean, quiet, nice area.
|Recommended: YesI love it here — I absolutely love it here and so do my kids. I have had zero problems since moving in and I enjoy taking my kids to the park.
|Recommended: YesGreat Apartment Living — The staff is very attentive and friendly. The grounds are very well maintained.
|Recommended: YesGreat clean updated place to live. — I like living in Camelot it's a safe clean community. The only negative is there is no parking for guests and you can hear neighbors all Too well.
|Recommended: YesWe Moved in 7 months ago and i couldn't explain in enough words how amazing it is to live in such a great community. i dont just live here for the location, price, or features i chose camelot at la mer because of the staff from Bob who rented to use and Melissa and Tracy who are best Managers you could ask for. There is also Wes and Sabrina who will welcome you with a warm smile and even down to maintaince who is very quick to fix things thank you guys Thank you camelot at la mer for being the best 😀
|Recommended: YesNot too bad. — This unit is not bad at all considering we come from NYC and the apartments there are atrocious. My only real issue is that i can hear my neighbors movements and it sounds like they are within my home and there is a really bad draft within my secondary bedroom. It just doesn't get very warm in there.
|Recommended: YesThanks — Yes love it's great home Thank you 😊
|Recommended: YesVery Friendly — Excellent residential place
|Recommended: YesManagement is key to a quiet and safe community — Well managed clean environment with a kind, professional knowledgeable staff. Reason we moved here is because of the well vetted policy of making sure they have the best quality tenants here to provide a safe environment for all who live here.
|Recommended: YesI'm Ok with this place so far...but Parking — I absolutely love the layout and design of the community for the most part. That's what drew me in...location, space, cleanliness of the neighborhood. The only two things I'm not a fan of or even understand how this wasn't factored into the site plans and specs - was the parking situation. It should've been foreseeable. I mean there are lots of families here right And more likely than not - each unit will have at LEAST 2 cars. So yes I am VERY grateful for the assigned parking but what about the 2nd car or even when guests come. THERE'S NO EXTRA PARKING AVAILABLE. Residents park their 2nd cars in guest parking and they leave them there. No chance in hell getting one of those So people are forced to park illegally, meaning they can be towed at any time. Management should really seek to solve this problem and instead of building more units - build a giant parking lot and hire a shuttle service Monday - Friday weekends - you get to from there on your own. I wouldn't mind telling my guests to park in a parking lot away from my house but still in the development and then I go pick them up since I have assigned parking. Also, I'm not sure why ALL upstair units don't have carpeting. My neighbors walk on their heels, thumping all hours of the day and night...yes 3AM is not unheard of. I'm on a mid-level and don't like carpeting throughout my house BUT I would've still moved into the apartment because I like the layout and location. It wouldn't have deterred me. They should really seek to fix this problem as well. If these two things were fixed - THIS DEVELOPMENT WOULD BE GOLDEN I would still recommend this place to a friend BUT with a firm warning.
|Recommended: YesBeautiful and Clean — Loving my stay here. Serendipity