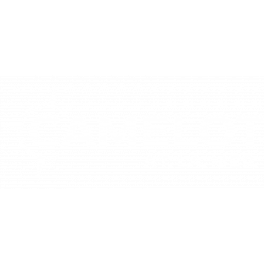 Your Review
Submit a Review

Resident Reviews
|Recommended: YesBeautiful and Clean — Loving my stay here. Serendipity
|Recommended: YesGood place for families — I like the area we live in as the open space and greenery makes it perfect
|Recommended: YesNew apartments with nice staff — love it
|Recommended: YesVery well maintained — Beautiful surroundings, easy to get just about anywhere
|Recommended: YesCrowded — The only negative feedback is the lack of parking. A parking deck should be added as street parking is way too limited.
|Recommended: YesNot too bad.. — Minus the lack of parking spaces, I don't have much to complain about. I mean, yes, I have a garage.. but it doesn't fit my husbands truck, which kind defeats the purpose of us even having one. The neighbors are, for the most part, are friendly and helpful The community is well kept and clean. Amenities are an awesome plus. Though, my ONLY complaint at the moment, the noise. My new neighbors have been here for maybe, two-three months and ALL I EVER HEAR, is their children running stomping up and down the stairs. Sprinting all throughout the house all hours of the day. Makes me question, do they ever sleep Oh, AND the music. I love music as much as the next person but when my floors and walls are shaking nearly 18 hours out of the day, there is a problem -- no I have not complained to the office yet, simply because, I don't want to be that person. I guess for now, I'll just deal with it...
|Recommended: YesI love coming home — I absolutely love my apartment. The floor layout is wonderful. Not a typical apartment look meaning the boring and depressing open the front door and the kitchen, TV room, bedroom and bath are only only 5 steps away 🙄🙄. The balcony is awesome. Only complaint is I hear EVERY step my upstairs neighbors make. When they are awake and busy moving around at midnight during the week I end up awake as well. And when the dogs start barking UGHHHH
|Recommended: YesMakes for a pleasant appearance. — I do not understand how it is so imperative that a 400 resort fee must IMMEDIATELY be submitted however, it is not a concern that one receives the benefits - as quickly. One is quick to take the fee but to secure the passes and whatever else is necessary to utilize all clubhouses - is only available barely during working hours. It is 5 months, and I have YET the time to get to the necessary parties by 3pm Mon-Thurs... Moreover, as a luxury dwelling, the fact that I can hear my neighbors complete conversation, I can hear them sneezing and I feel uncomfortable in my own private rest room for fear that my neighbors are subject to having to listen. This is substandard. The maintenance team is outstanding They are professional, thorough, and quick. As a newer resident there are some quirks - but overall it is a pleasant place to reside. Most residents are friendly as well. I
|Recommended: YesNice place to live clean. — It's close to major highways. It's clean they offer great amenities.
|Recommended: YesDecent — It is safe and close to everything.
|Recommended: YesGreat Townhomes — I love this neighborhood. My only complaint is the parking and I wish better paint was used in the homes.
|Recommended: YesThe parking on Gawron — I would not recommend anyone move near Gawron court because the parking is horrible. It is impossible to have a guest. Other than that I would recommend other areas of la mer because everything else is great
|Recommended: YesEnjoy Living here — Very nice complex. Units are well designed and comfortable.
|Recommended: YesNice community short term — I have been here 2 yrs now. It has been a good place to live short term. I will not be renewing my lease for year 3. My unit was impeccable upon moving in, all brand new stainless steel appliances and fixtures. I have no complaints about that at all. Maintenance was always prompt when I had an issue which there weren't many. My biggest complaint is noise and parking. If you live underneath someone, be prepared to hear everything. The parking is just horrendous. Not enough for the amount of people living here. The development itself is overall way too busy and crowded. The dumpsters are always a mess with trash, broken, furniture, broken glass etc. If they could figure out a way to fix those things, this place would be great.